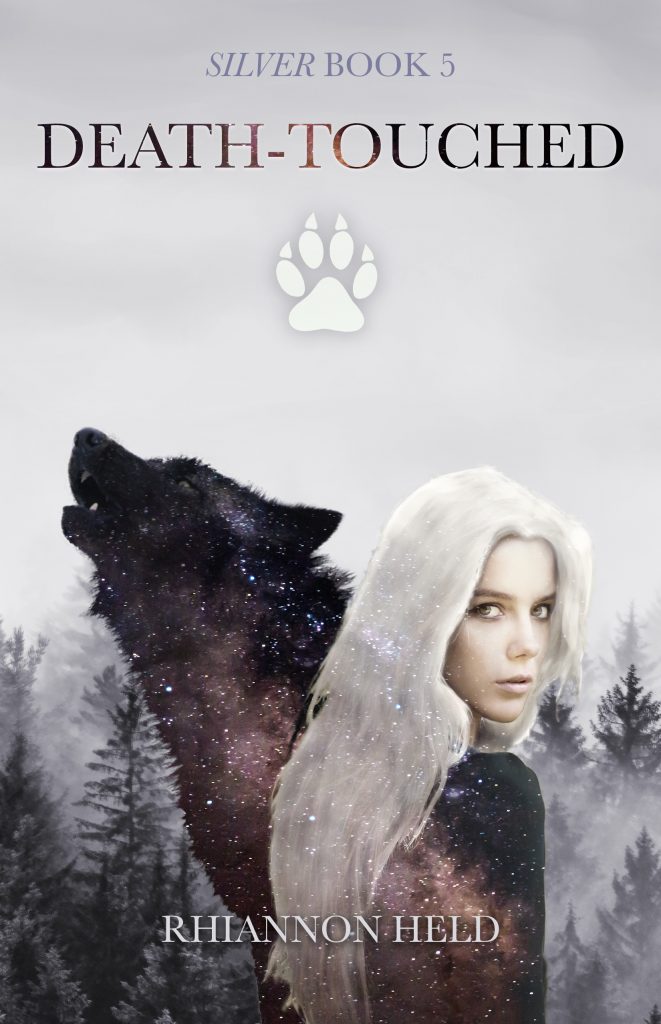 So you all have something to look forward to, I wanted to give you a sneak peek at the cover for the fifth (and final) Silver book: Death-Touched.
Release is tentatively scheduled for spring 2018. If you'd like to get word when the preorder goes live, sign up for my mailing list, on the right!
And if you'd like my amazing cover designer to do one for you too, check her out at Kate Marshall Designs.