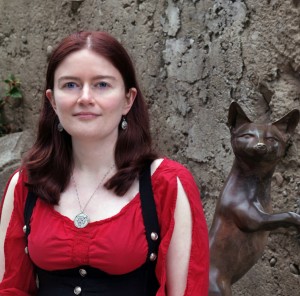 Rhiannon Held is the author of the Silver series of urban fantasy novels. She lives in the Pacific Northwest, where she works as an archaeologist for an environmental compliance firm. At work, she uses her degree mostly for copy-editing technical reports; in writing, she uses it for cultural world-building; in public, she'll probably use it to check the mold seams on the wine bottle at dinner.
Twitter: @RhiannonHeld
Comments, questions, suggestions, or other miscellanea? Email her at contact(at)rhiannonheld.com
Interested in receiving a newsletter when (and only when!) she has new stories or books available, likely not more than twice a year? Enter your email to the right!