DEATH-TOUCHED, the fifth and final book in the SILVER series is out now in both print and ebook! SILVER came out in 2012, so it's been an amazing six-year ride with these characters and of course with all of my readers! I can only hope you all have enjoyed the time spent with Silver and Andrew, and even Death, as much as I have.
If you are interested in the print book, I urge you to order it from your local bookstore.
Order print or ebook from:
Barnes & Noble
Amazon
Add it on GoodReads
And once you're finished reading, if you'd be so kind as to leave a review, I would be eternally grateful!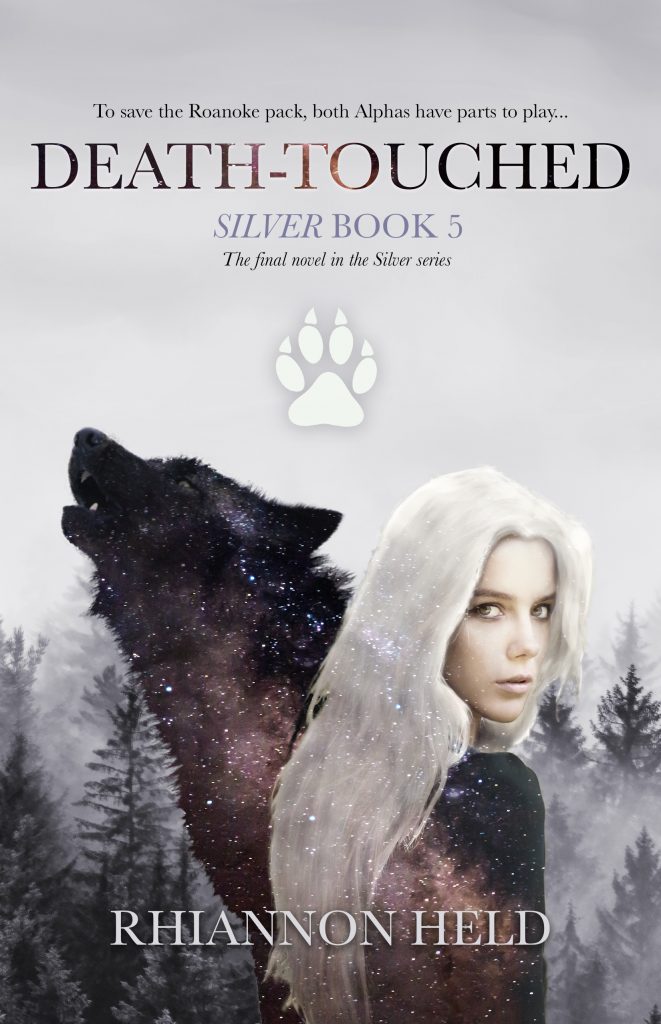 Faced with the looming threat of the Russian pack, Silver and Andrew Dare plan to host an envoy at their wedding. The Russian alpha rejects diplomacy, however, and instead sends Mikhail, an elite assassin. Mikhail begins to ritually murder sub-alphas, leaving them to bleed to death from a thousand shallow cuts.
The Roanokes' only leverage is Mikhail's reverence for the Lady: he thinks She is reborn in Silver. Playing the Lady goes against all of Silver's beliefs, but she yields to Mikhail's invitation for her to join him in Russia. There, she hopes to wield the pretense of religious authority to depose the Russian alpha. Staying behind while Silver risks herself alone is more than Andrew can bear, but he must tread carefully to avoid triggering a pack war.
Still, if Silver can play the Lady, perhaps Andrew has a role as Death.