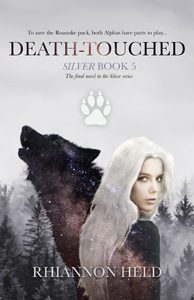 The eARCs for Death-Touched are ready to go! I'm testing out a new service, Booksprout, so if you have that app or are interested in getting it, the ARC is available here.
Space permitting, it will also be going up on NetGalley next month through SFWA, but if you're a reviewer, you can also contact me directly before then.
Are you behind? I am happy to provide copies of Wolfsbane (Book 4), for anyone who wants to catch up before reading the final book of the series.